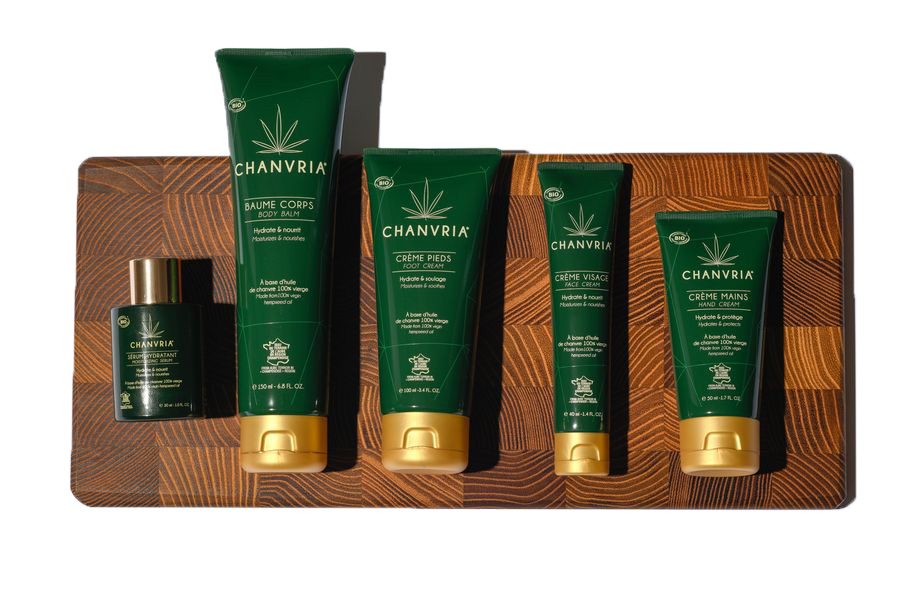 This line is specificaly designed for stressed, sensitive or damaged skin (weather, pollution, chemicals, detergents, sun, friction, etc.)
Founded in 2016, the company Woodfrance, whose initial activity is the eco-responsible valuation of noble woods (olive, walnut, boxwood, beech, etc.), has relaunched the Chanvria range that corresponds to its convictions: offering quality, natural, organic and local products.
CHANVRIA has developed a new range of dermo-cosmetic treatments based on 100% virgin organic hemp oil.
CHANVRIA is a simple, vegetable, natural and organic brand.
Our will is to have a sustainable approach, which translates concretely into: 
Suppliers selected based on their quality, of course, but also their geographical proximity (mainly Champagne region in France)
Simple and effective formulas 
Minimized packaging (no overpacking)
Partners with the same goals,
Environmental respect: waiver of chemical additives, guarantee of natural care. Manufacturing process respecting the active ingredients of hemp (moderate temperature). 
Location close to the 1rst European production basin and the first hemp development pole: the Pôle Européen du Chanvre